Okapi Candle Co.
Regular price
Sale price
$14.00 USD
Unit price
per
Sale
Sold out
Share
Along the coast of Queensland, turquoise waters meet a luscious tropical rainforest. Wild herbs and lemon-scented blossoms coat the floor of the world's oldest jungle, providing food for possums, bandicoots, and of course, the wallaby. This refreshing, herbaceous lemon scent conjures images of small, fluttering cream-colored flowers atop twigs of vibrant green myrtle leaves. 

Our 4 oz. candles come in a matte black metal tin and perform best in smaller rooms, such as bathrooms or standard-sized bedrooms. Our 7 oz. candles come in a black glass tumbler and perform best in medium-sized rooms, such as master bedrooms or entryways. 
YES! This product is phthalate-free.
YES! This product is free of ingredients listed under California Prop. 65, which contains chemicals known to cause cancer and birth defects.
Looking to get the room and linen spray? Check out the room spray listing for this fragrance here!
View full details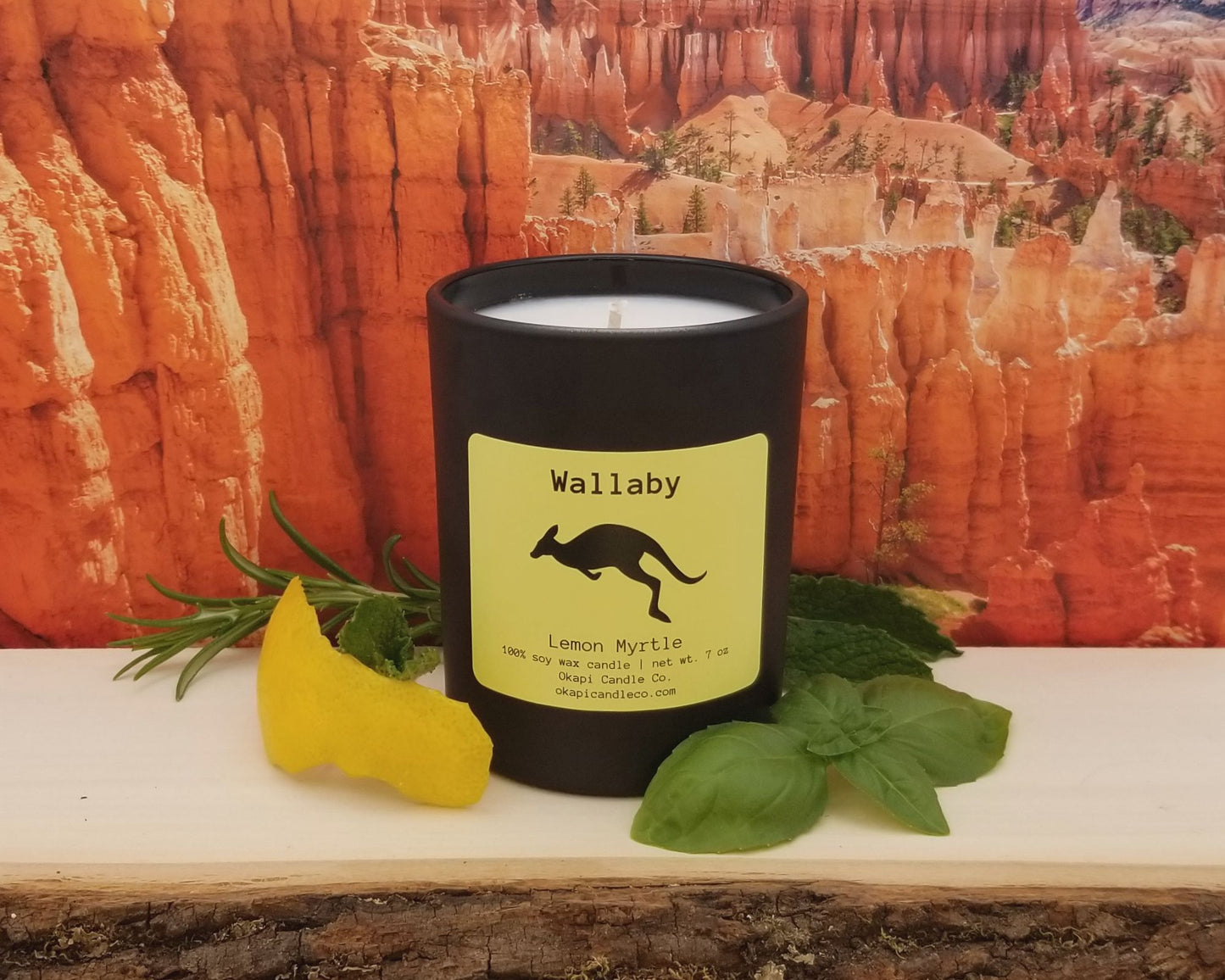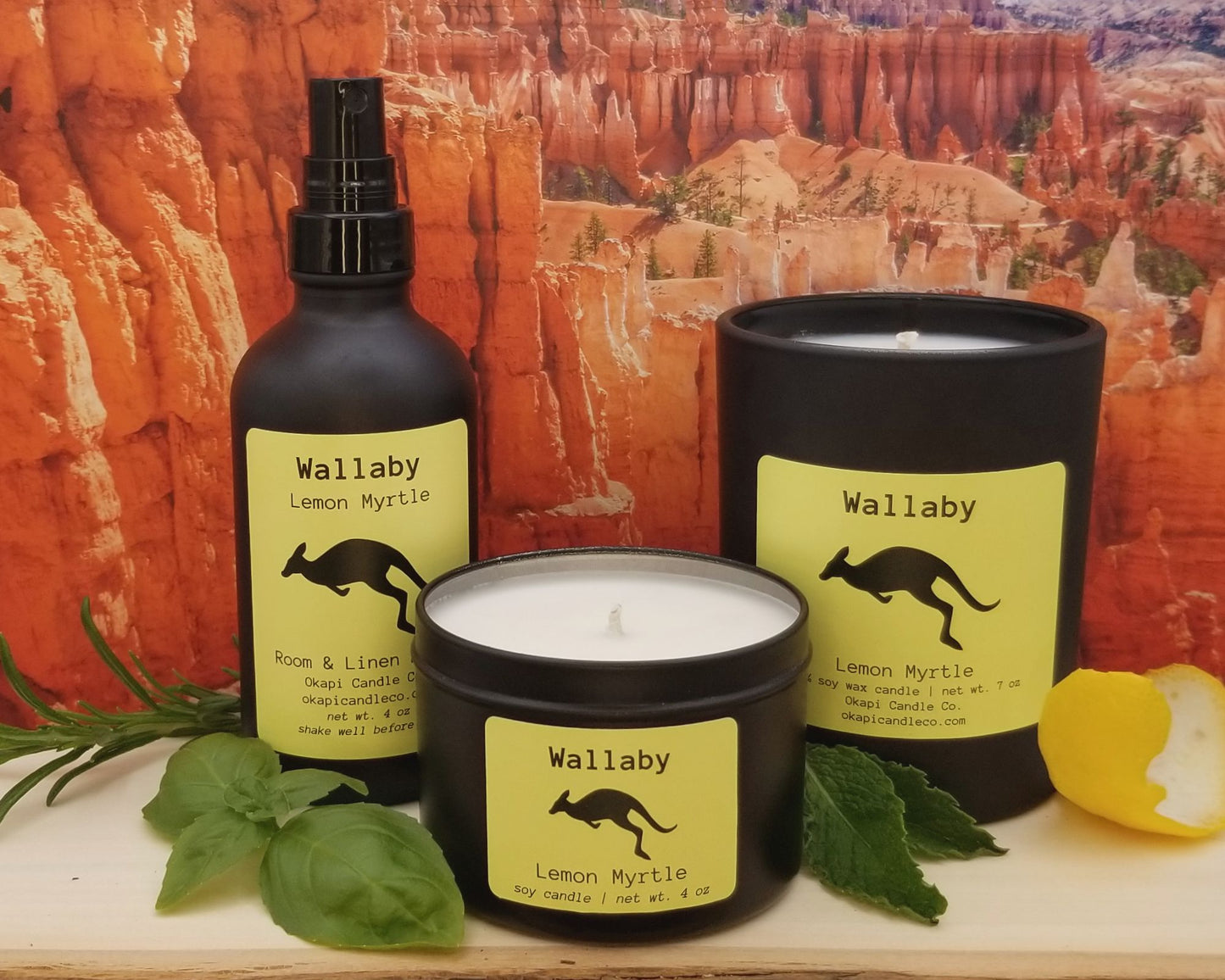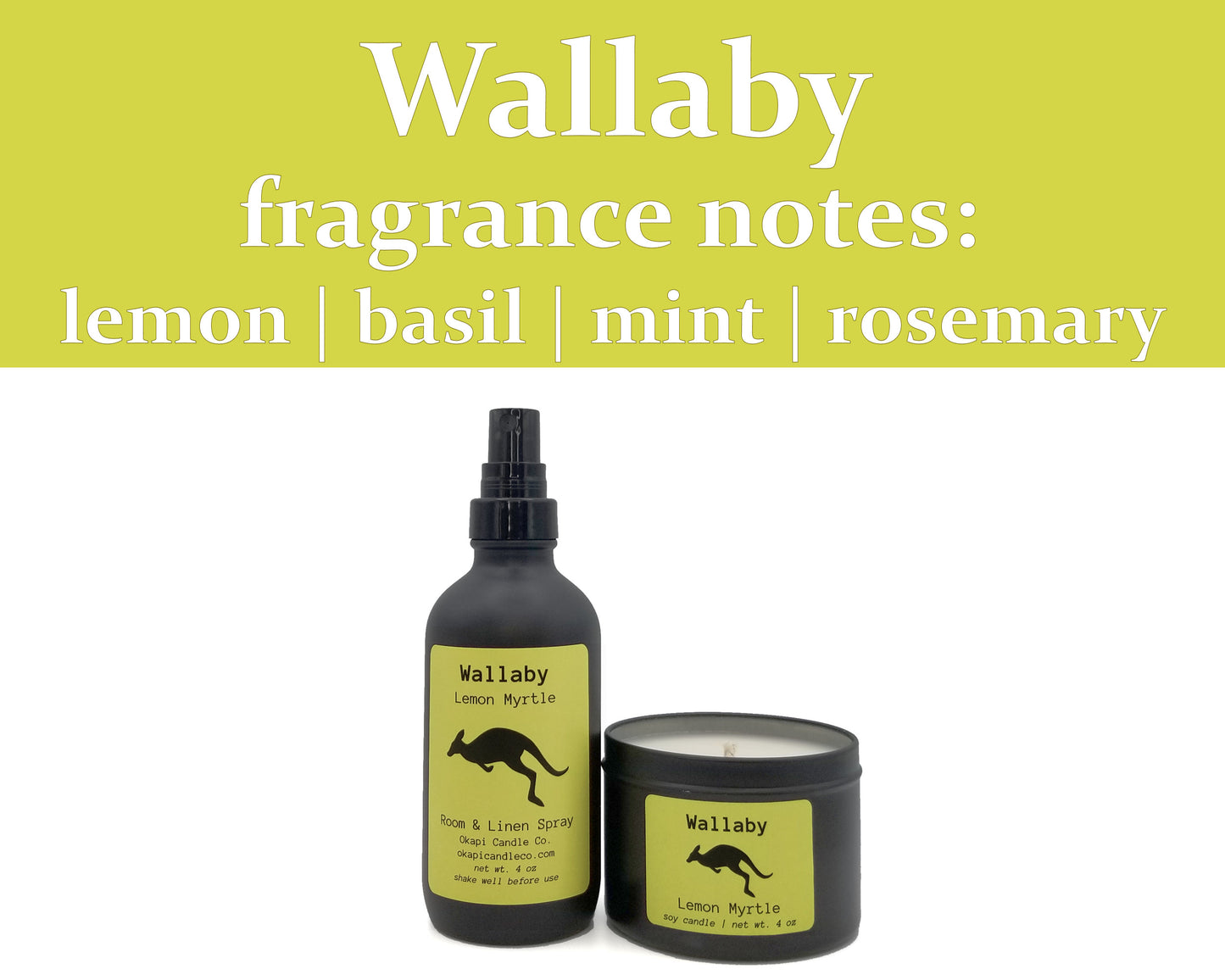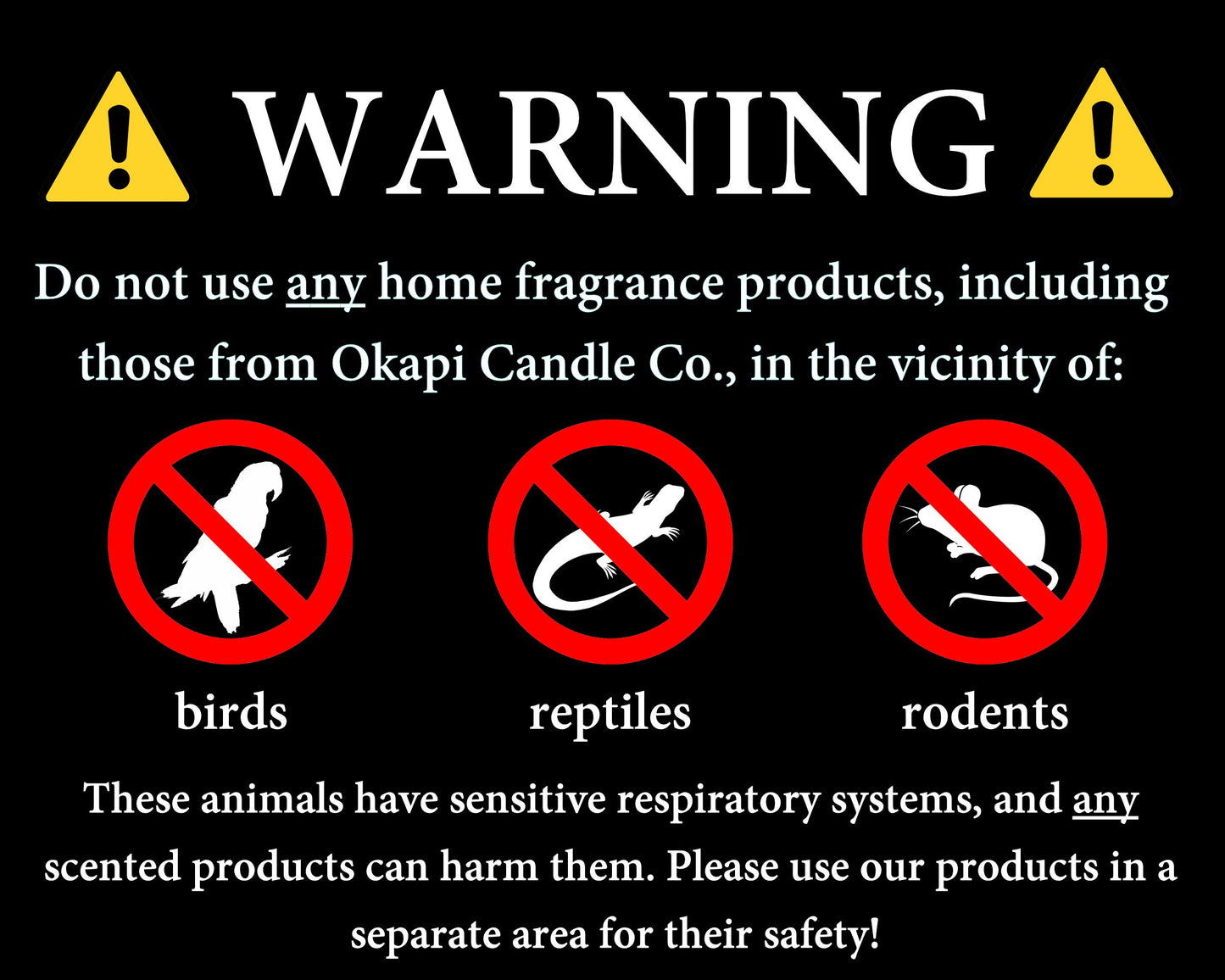 Okapi Candle Co. candles are...
· Hand-poured in small batches by a one-woman team in Washington State
· Made with 100% soy wax, with no added dyes or paraffins
· Made and packaged only with materials that are reusable or recyclable
· Contained in beautiful black metal tins or black glass tumblers with label art featuring hand-drawn illustrations that make for stunning home décor or amazing gifts
Help us protect what we love!
10% of all online sales are donated to Defenders of Wildlife, a nonprofit nature conservation organization. Every purchase helps to protect the native plants and animals here in the United States.

(Please note: This store and its owner/operator are not affiliated with Defenders of Wildlife.)