Okapi Candle Co.
Regular price
Sale price
$15.00 USD
Unit price
per
Sale
Sold out
Share
Early in the spring, after the snow has melted and the earth beneath has thawed, wild strawberries begin to blossom along the east coast. With the sweet yet uplifting smell of strawberries comes another herald of spring: the evening choir of the spring peepers. These tiny frogs sing a nocturnal chorus as the nights begin to warm and become shorter and shorter. The refreshing aroma of strawberry is instantly recognizable in this candle, but is mellowed with a hint of cool morning fog. At 5 oz. this candle is great for bathrooms, bedrooms, or smaller living spaces. 
YES! This product is phthalate-free.

YES! This product is free of ingredients listed under California Prop. 65, which contains chemicals known to cause cancer and birth defects.
Looking to get the room and linen spray? Check out the room spray listing here!

View full details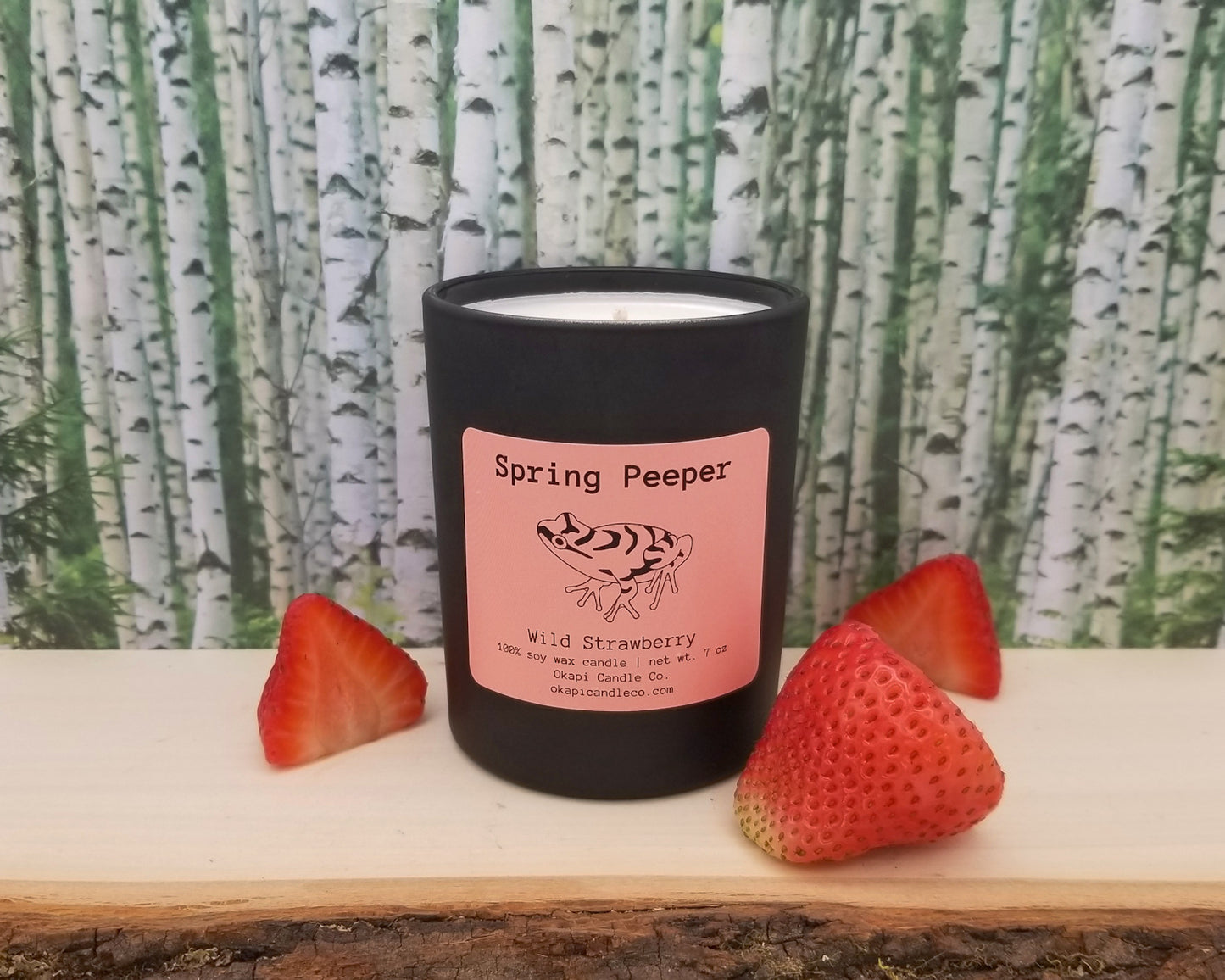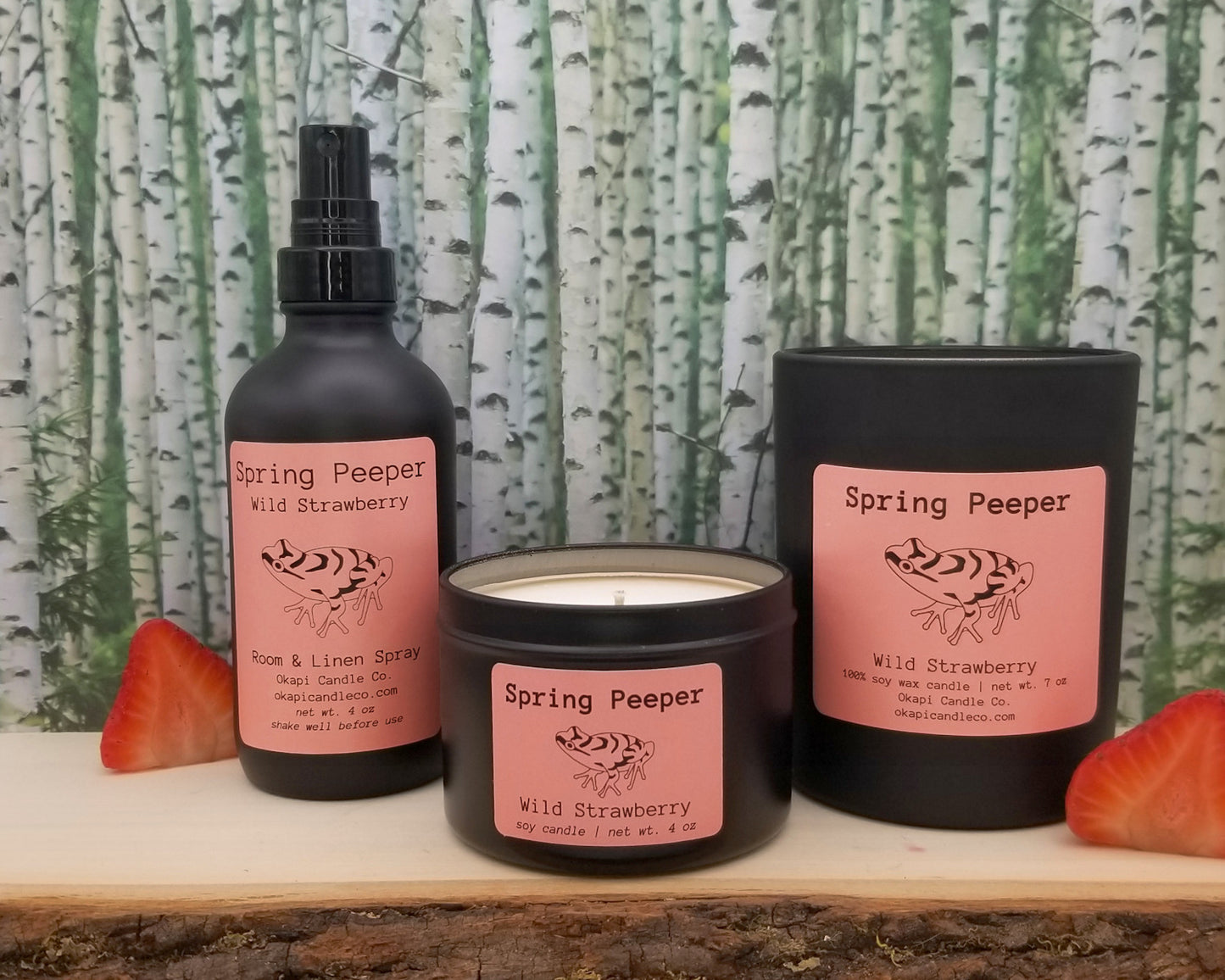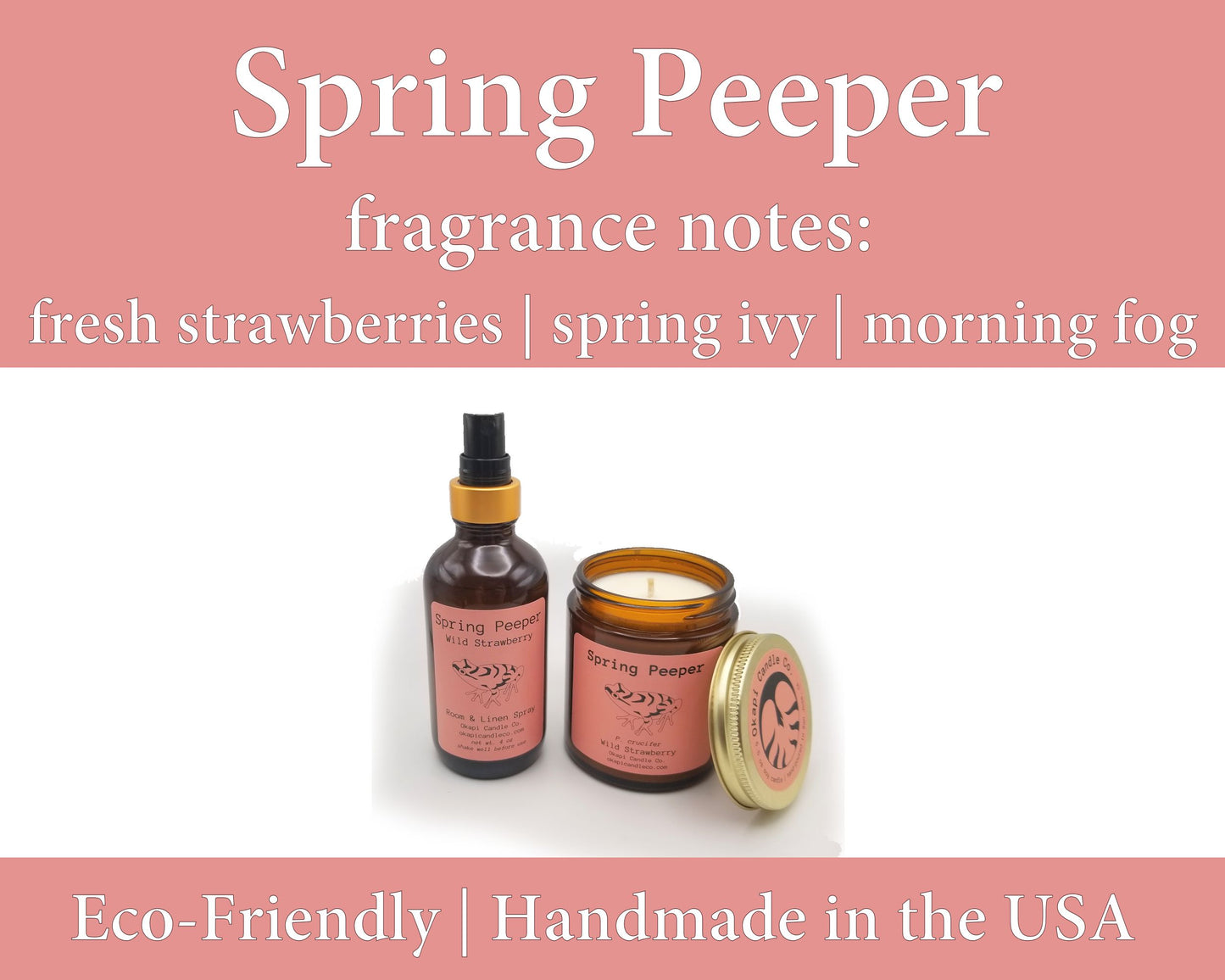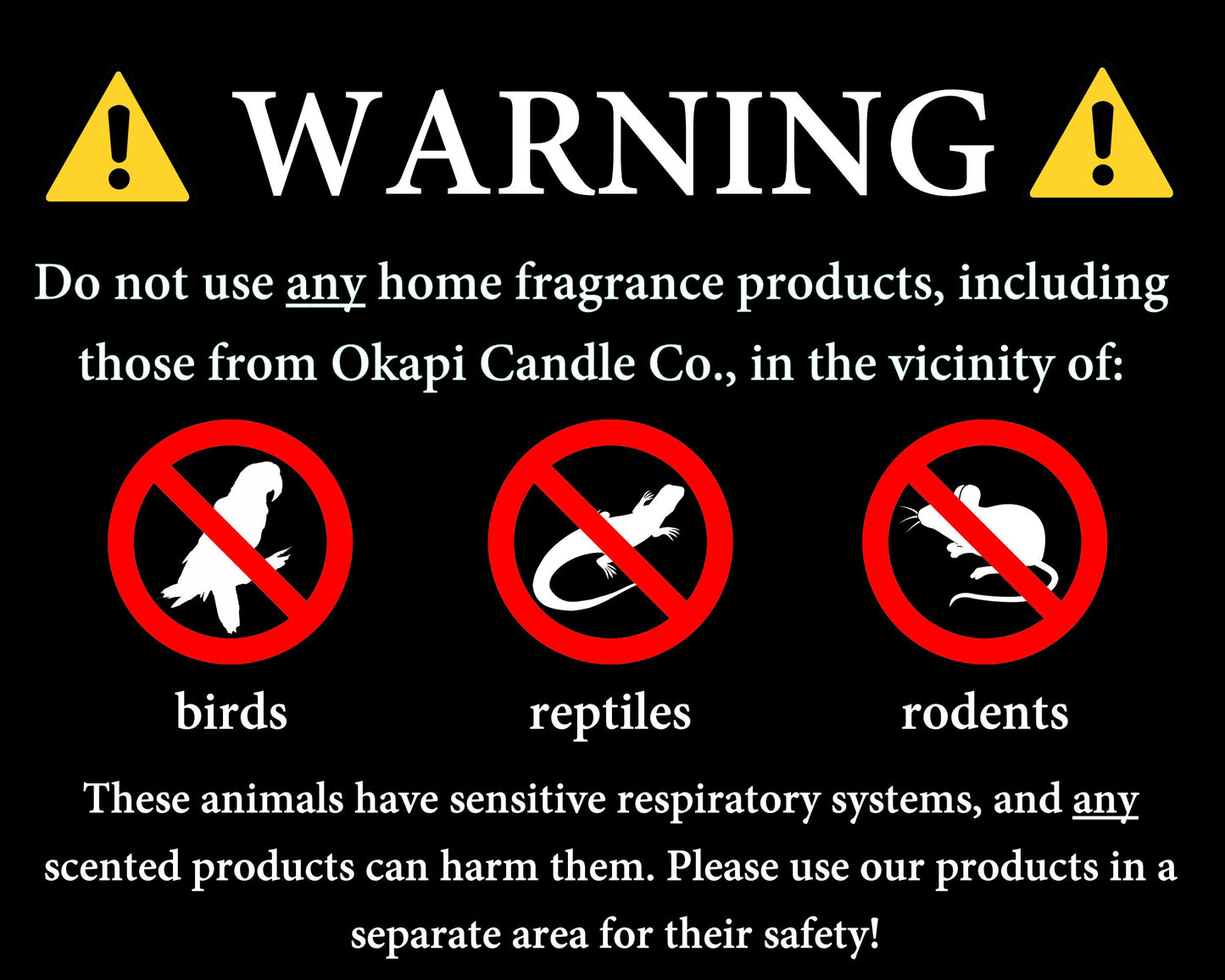 Okapi Candle Co. candles are...
· Hand-poured in small batches by a one-woman team in Washington State
· Made with 100% soy wax, with no added dyes or paraffins
· Made and packaged only with materials that are reusable or recyclable
· Contained in beautiful black metal tins or black glass tumblers with label art featuring hand-drawn illustrations that make for stunning home décor or amazing gifts
Help us protect what we love!
10% of all online sales are donated to Defenders of Wildlife, a nonprofit nature conservation organization. Every purchase helps to protect the native plants and animals here in the United States.

(Please note: This store and its owner/operator are not affiliated with Defenders of Wildlife.)