Okapi Candle Co.
Regular price
Sale price
$15.00 USD
Unit price
per
Sale
Sold out
Share
Gorillas are known for being powerful, intelligent, territorial apes that live in the vine-entangled jungles across Africa. However, their massive arms and furrowed brow belie the gentle, loving partners and parents underneath. This duality of the gorilla is perfectly captured in our jungle violet candle: a light, floating scent of African violets is quietly subdued by the fragrance of the earthy undergrowth of the valleys in which they bloom.

YES! This product is phthalate-free.
YES! This product is free of ingredients listed under California Prop. 65, which contains chemicals known to cause cancer and birth defects.
Looking to get the candle? Check out the candle listing for this fragrance here!

View full details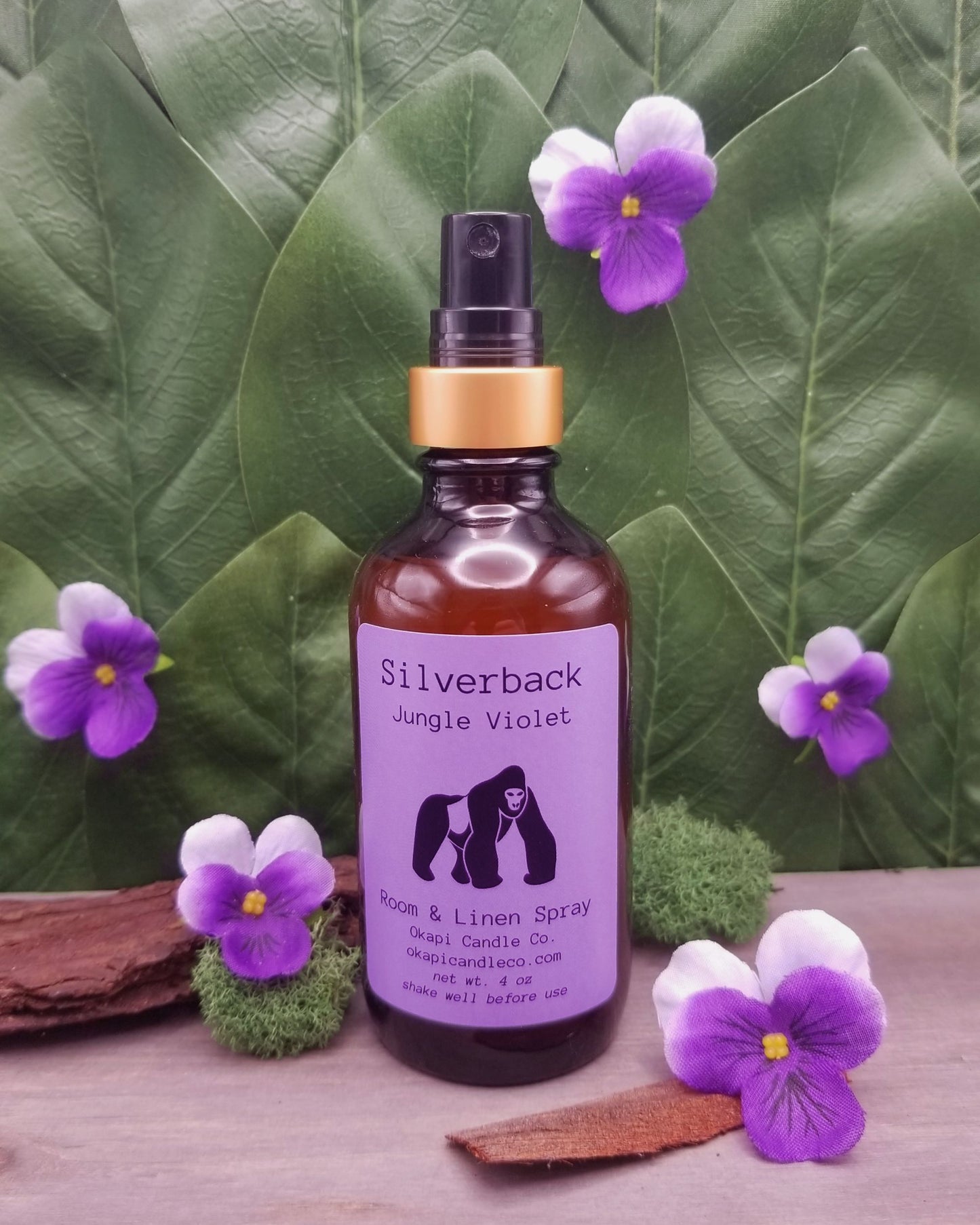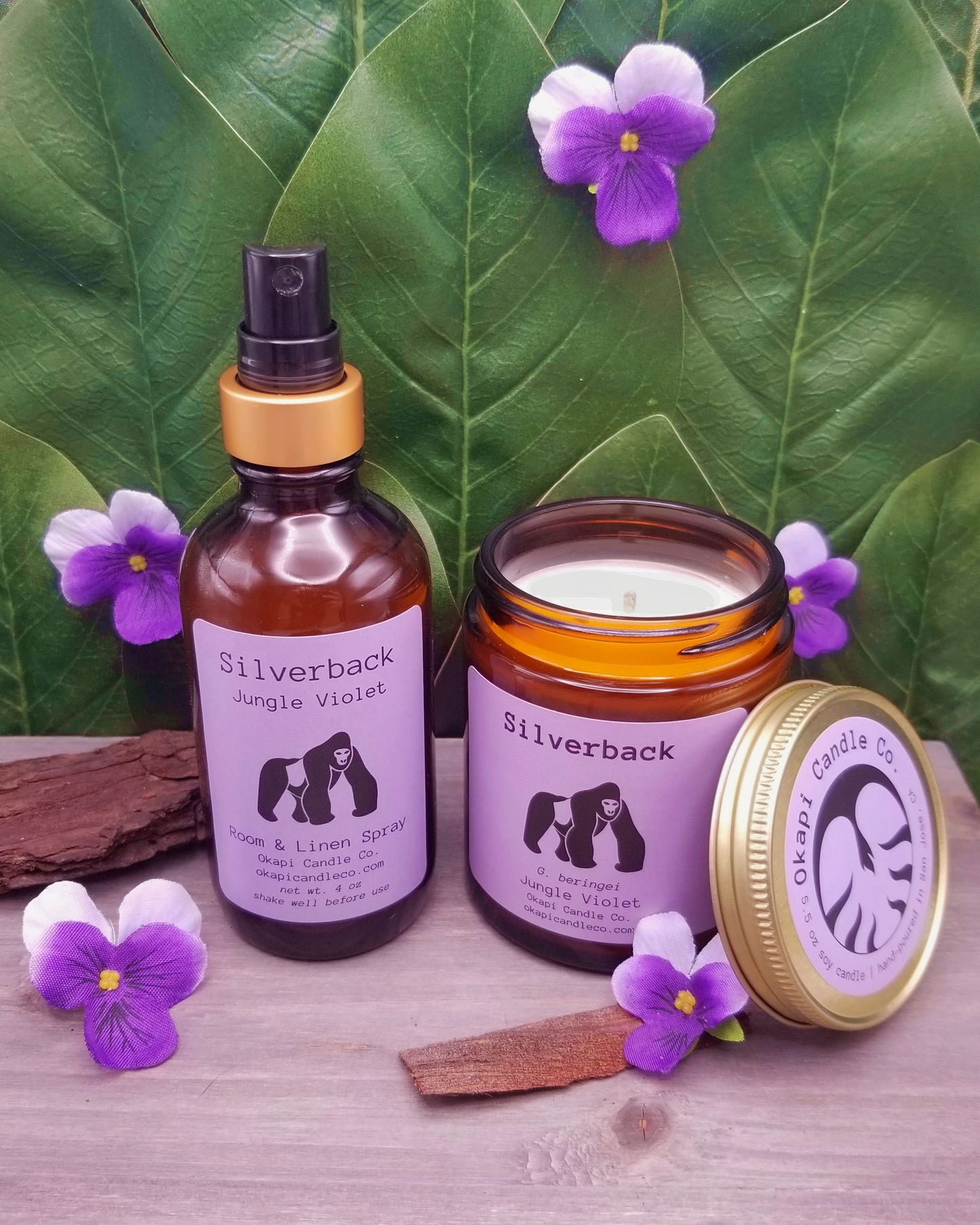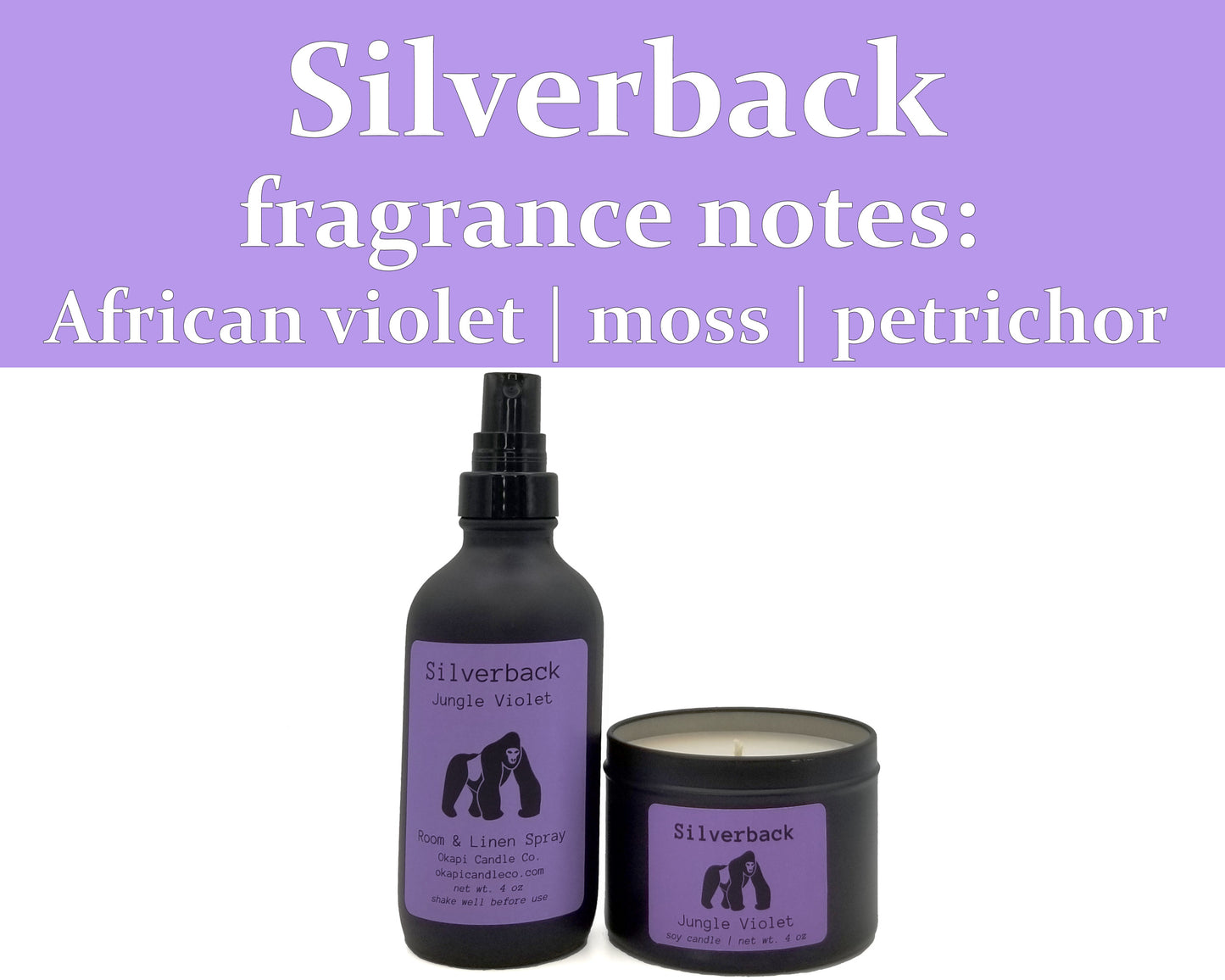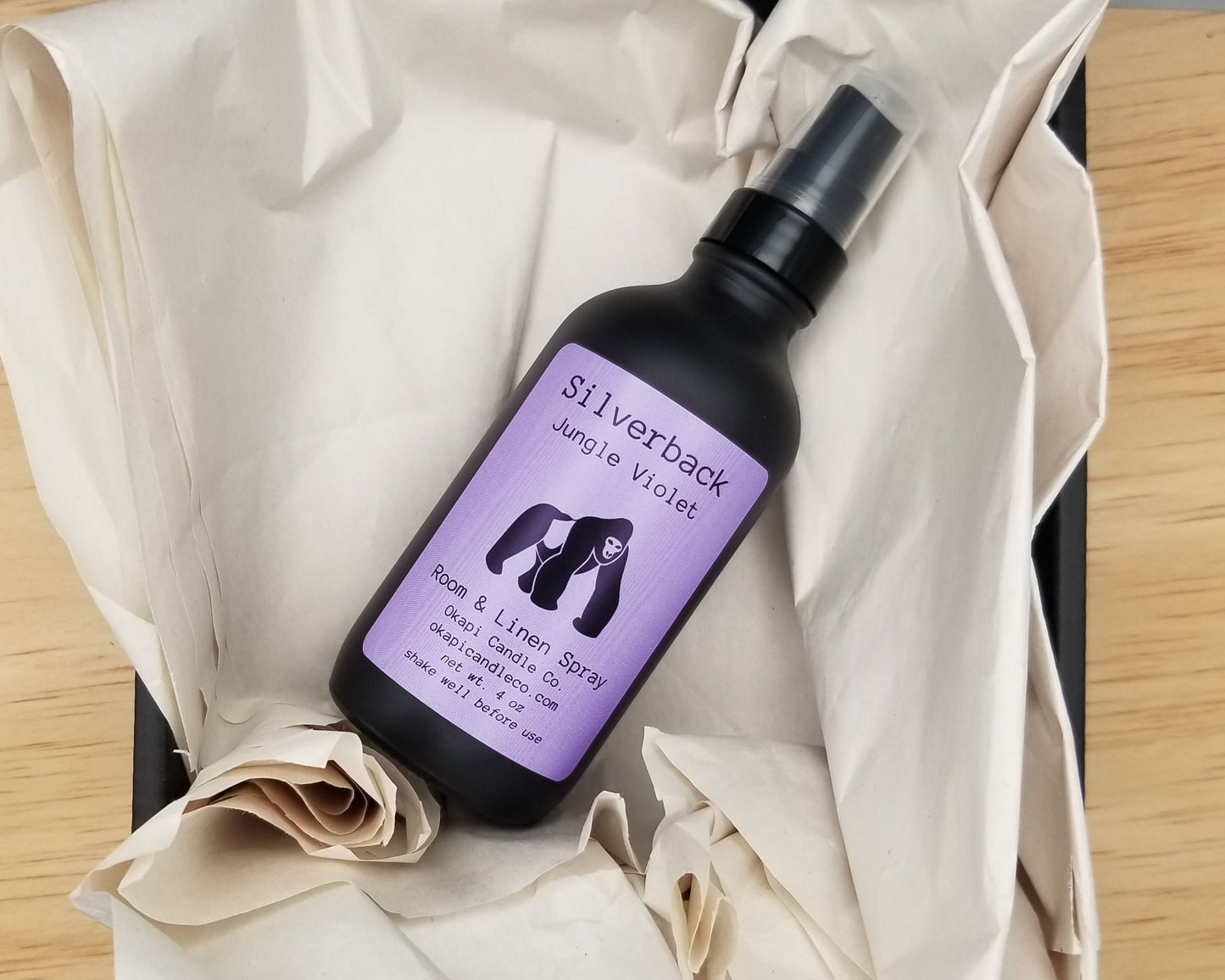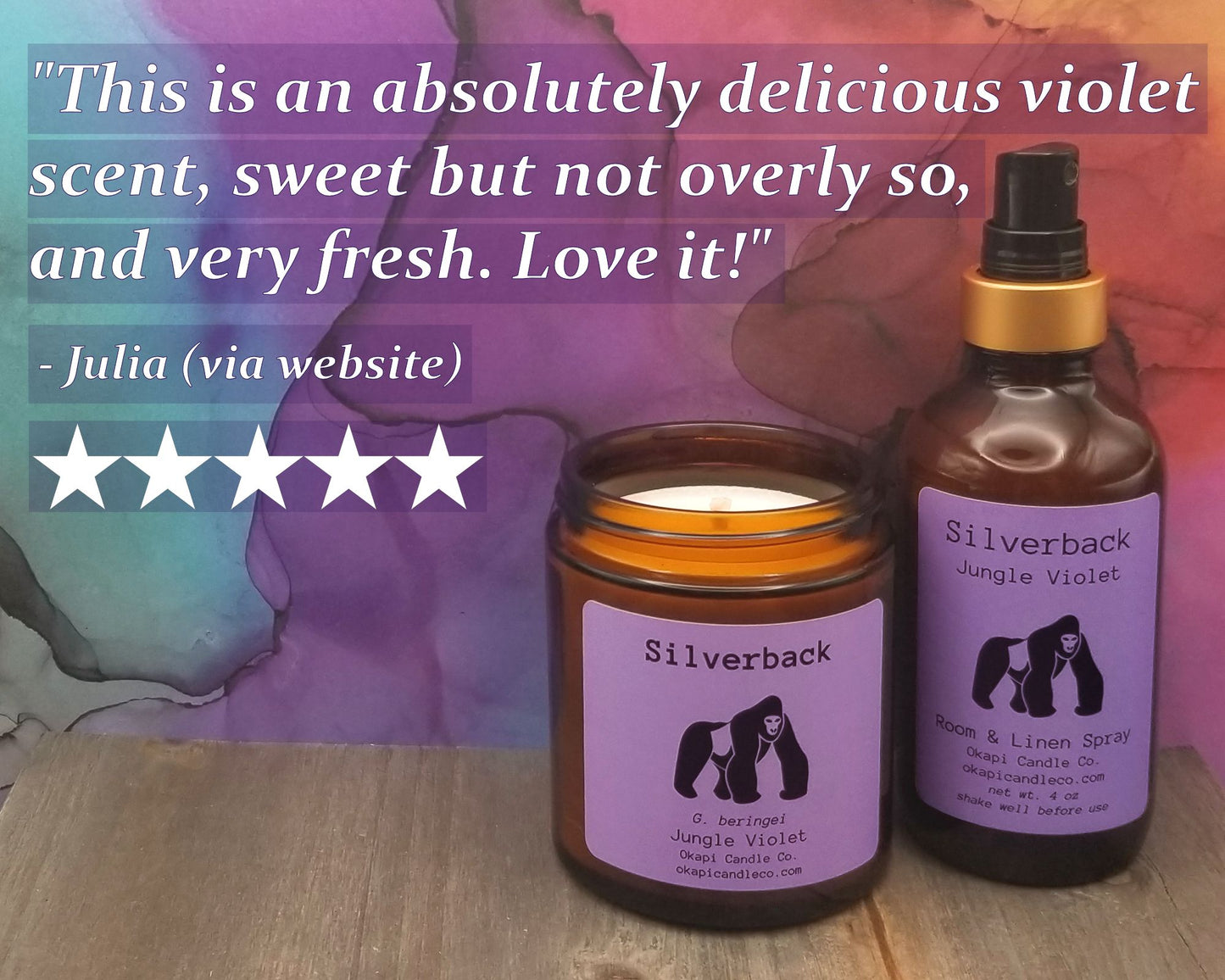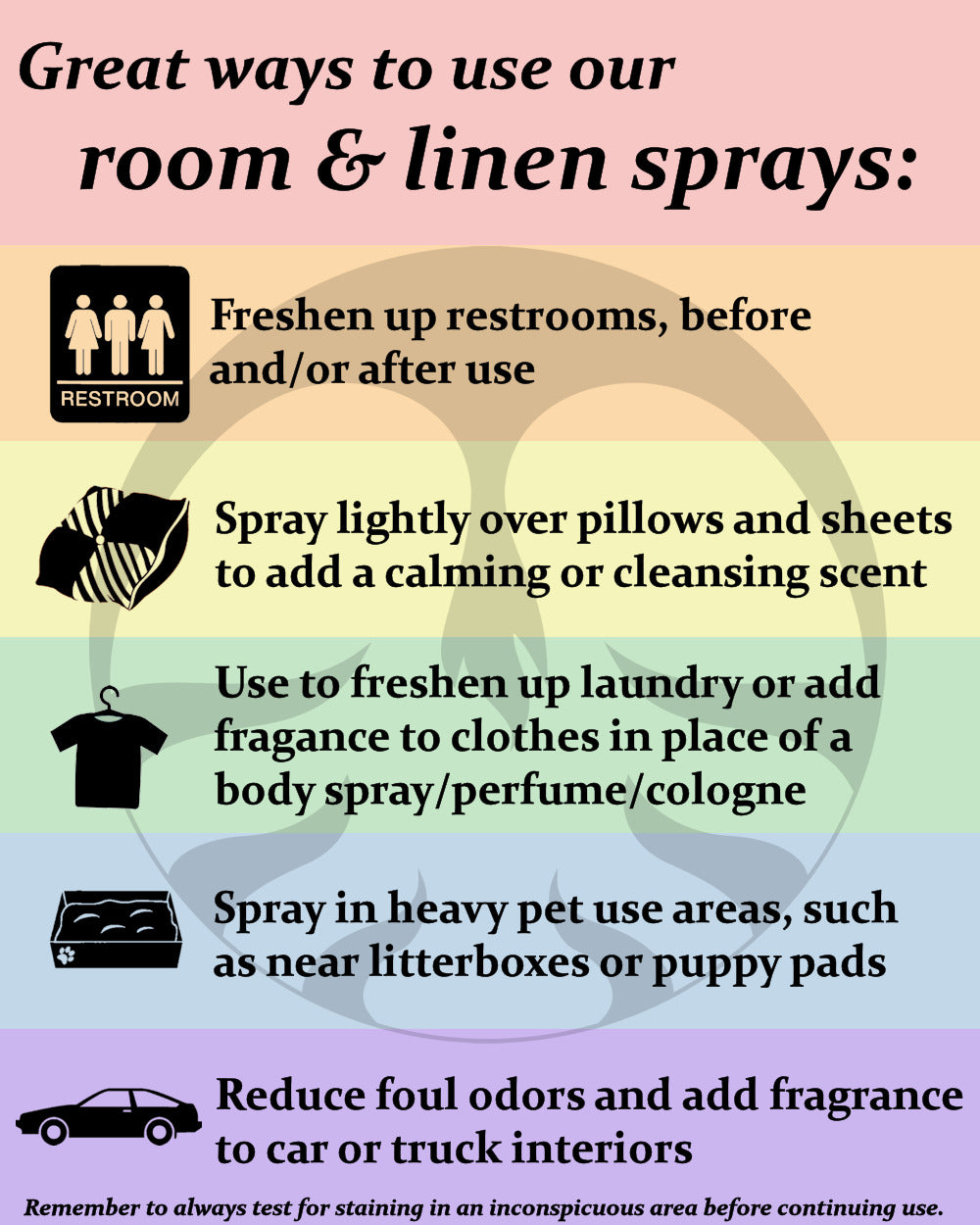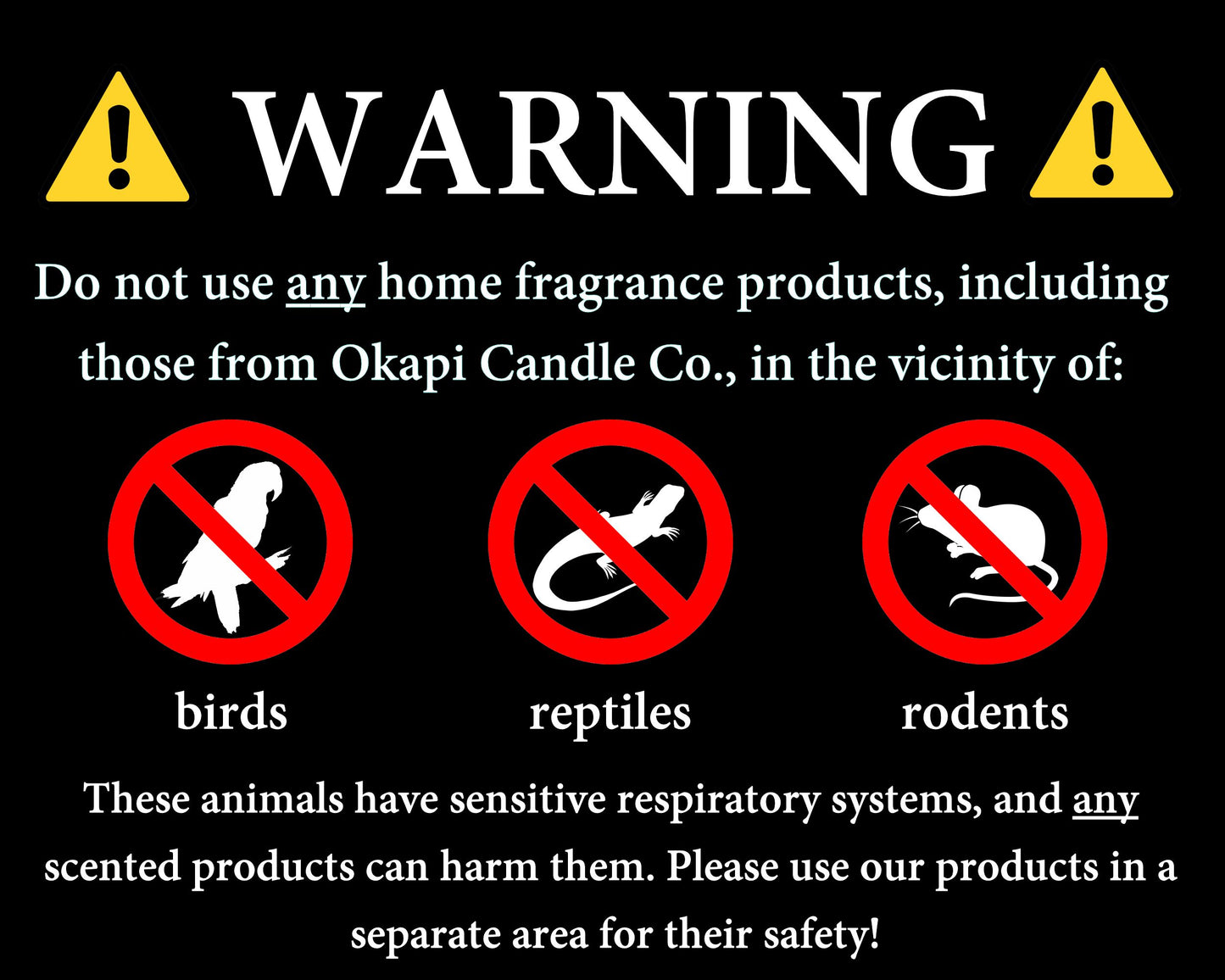 Okapi Candle Co. room sprays are...
· Hand-poured in small batches by a one-woman team in Washington State

· Made with only 4 components, with no aerosols or unnecessary additives

· Made and packaged only with materials that are reusable or recyclable

· Bottled in beautiful black glass with label art featuring hand-drawn illustrations that make for stunning home décor or amazing gifts
Help us protect what we love.
10% of all online sales are donated to Defenders of Wildlife, a nonprofit nature conservation organization. Every purchase helps to protect the native plants and animals here in the United States.

(Please note: This store and its owner/operator are not affiliated with Defenders of Wildlife.)