Okapi Candle Co.
Regular price
Sale price
$15.00 USD
Unit price
per
Sale
Sold out
Share
Despite the endless sands and sun-bleached bones across the deserts of Mexico, these regions are teeming with life. Tarantulas burrow among the roots of flower-bearing cacti, far from the fruit stands along the vast stretches of highway. This fruit-scented, salivation-inducing candle was inspired by these eight-legged wonders of the desert. This candle carries the fragrance of lulo fruit, a vibrant and delicious relative of the tomato. For the uninitiated, lulo fruit have a remarkable sweet and sour taste that has been described as orange and strawberry, or lemon and pineapple. At 5 oz. this candle is great for bathrooms, bedrooms, or smaller living spaces. 
YES! This product is phthalate-free.

YES! This product is free of ingredients listed under California Prop. 65, which contains chemicals known to cause cancer and birth defects
Looking to get a room and linen spray instead? Check out the room spray listing for this fragrance here!

View full details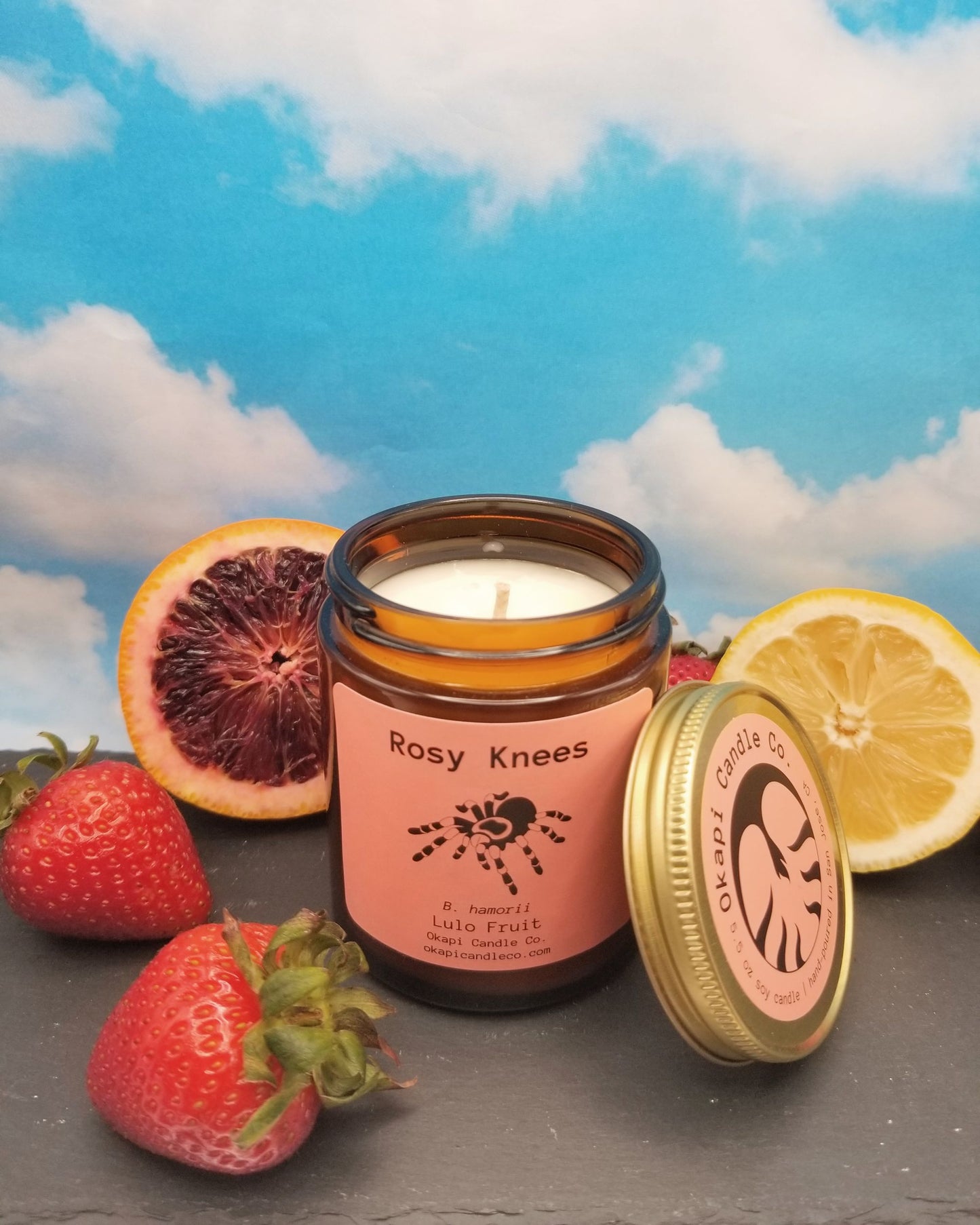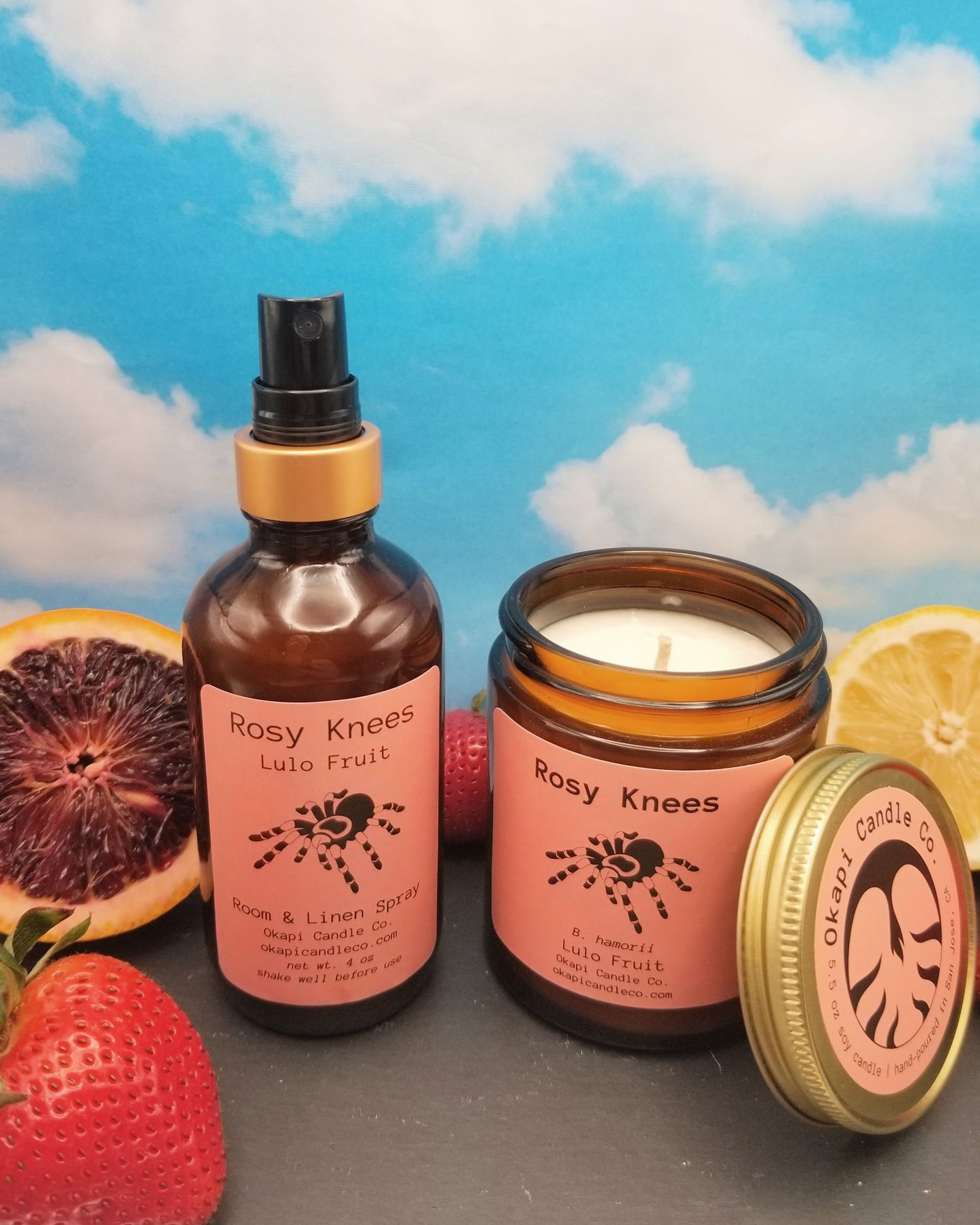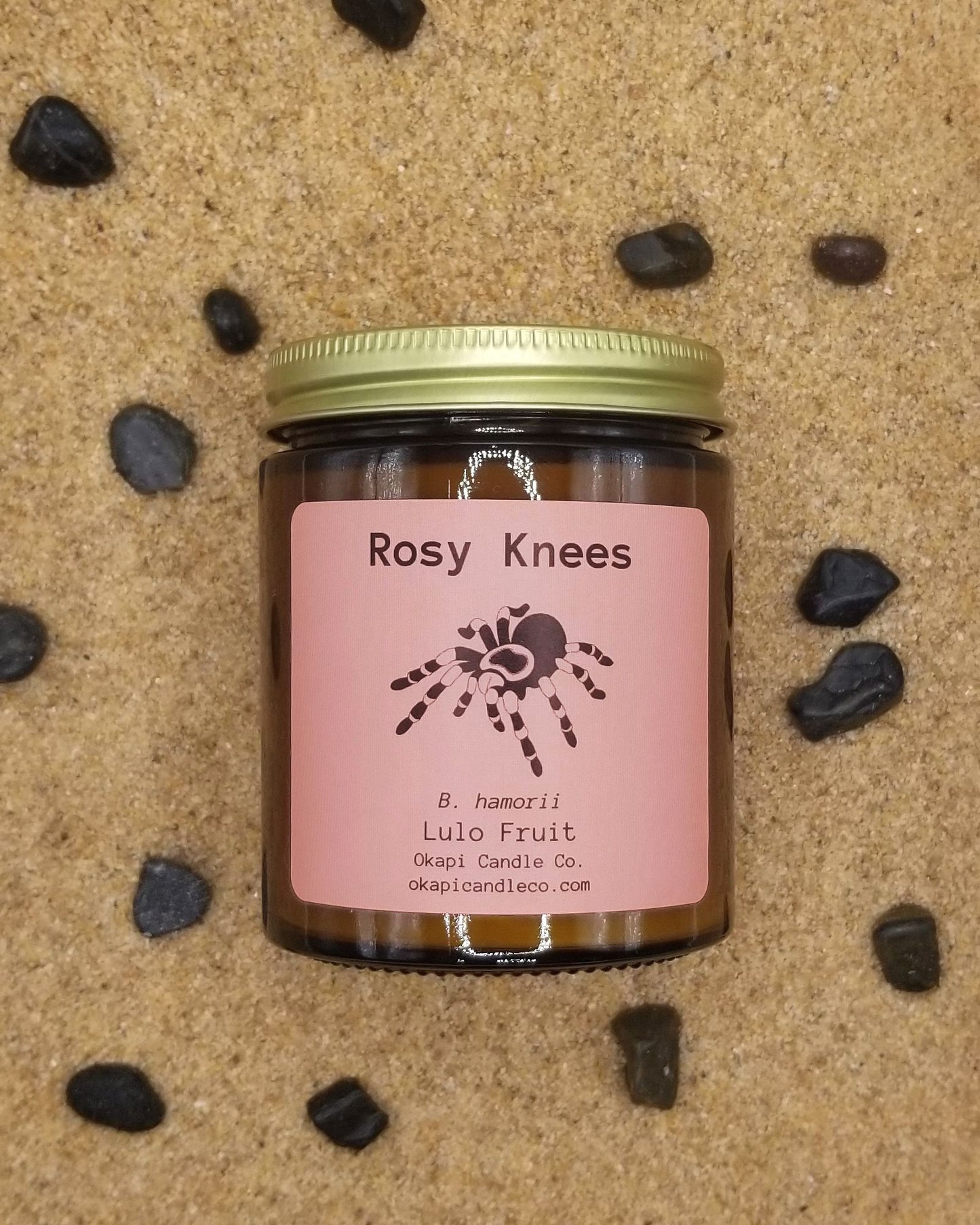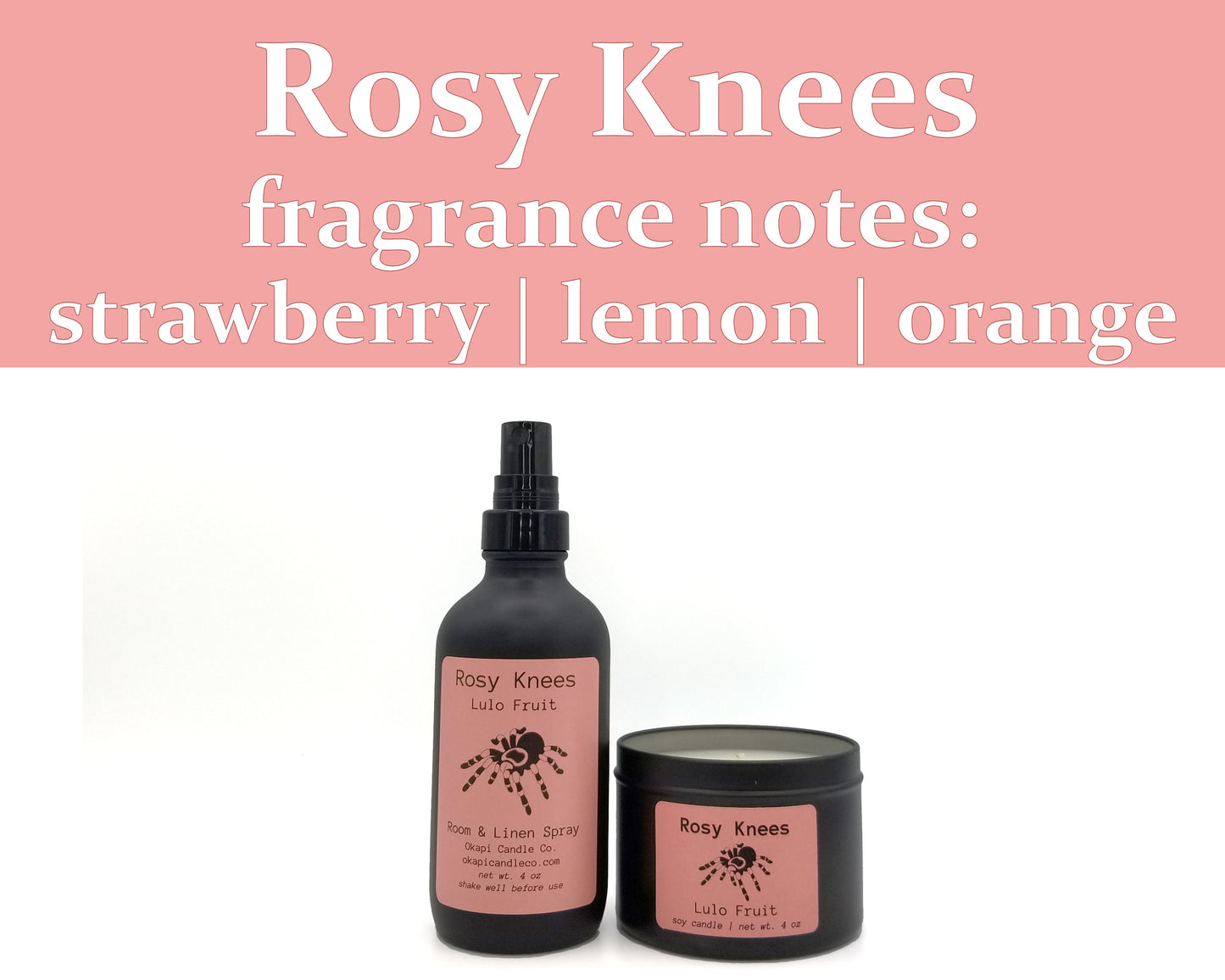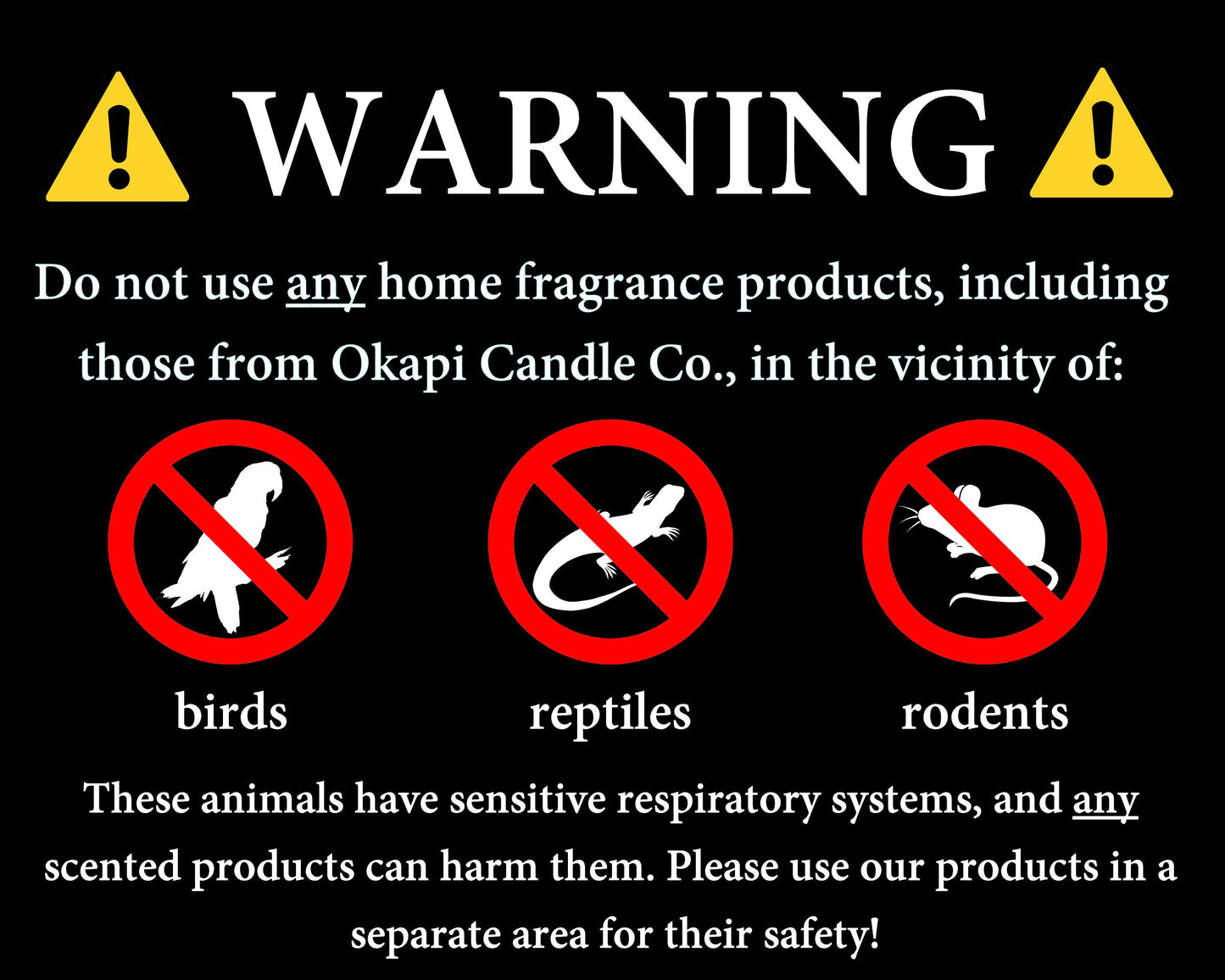 Okapi Candle Co. candles are...
· Hand-poured in small batches by a one-woman team in Washington State
· Made with 100% soy wax, with no added dyes or paraffins
· Made and packaged only with materials that are reusable or recyclable
· Contained in beautiful black metal tins or black glass tumblers with label art featuring hand-drawn illustrations that make for stunning home décor or amazing gifts
Help us protect what we love!
10% of all online sales are donated to Defenders of Wildlife, a nonprofit nature conservation organization. Every purchase helps to protect the native plants and animals here in the United States.

(Please note: This store and its owner/operator are not affiliated with Defenders of Wildlife.)